Information is the most valuable capital for business in times of crisis. That is why we are pleased to share with you the results of the second international study on the topic "How does our organization cope with the Corona experience?". The survey was conducted in November and December 2020 and included 300 companies from 11 sectors. Our partners from Change International Consulting & Training summarized the data of the survey that Leadership Support held as well as the results from international respondent companies.
This research is part of our joint campaign in support of business, which we launched with the onset of the COVID situation. The report from our large-scale study is an essential part of this campaign and we are excited to share it with everyone completely free of charge.
DOWNLOAD THE REPORT HERE.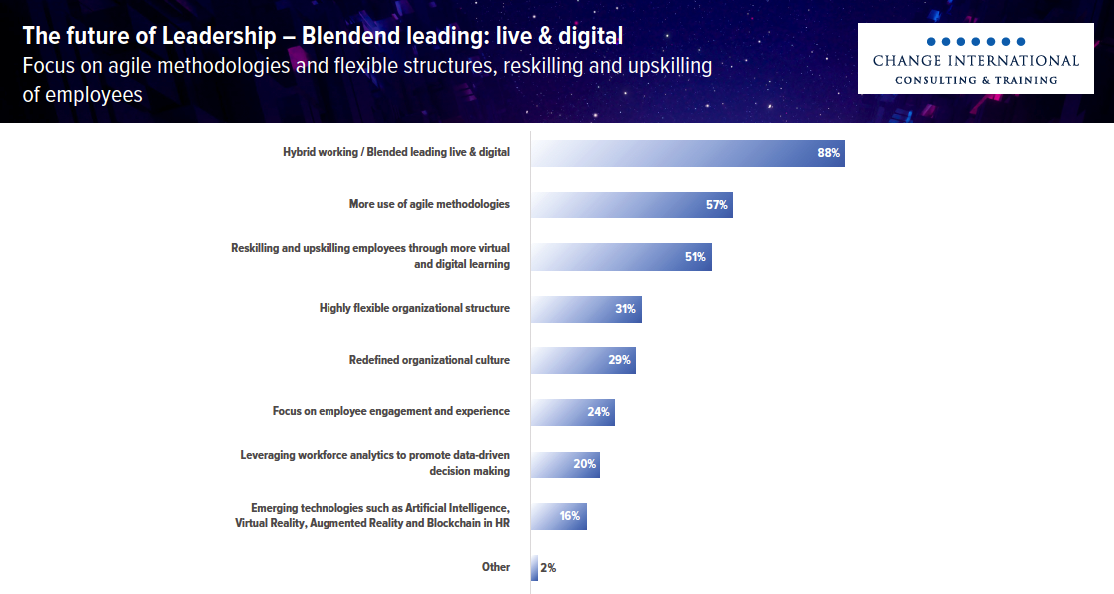 According to the data received, 86% of the employees in the respondent companies intend to work between 2 and 4 days a week, and 88% of the companies believe that the future way of leading will be hybrid aka blended leading1 - a mix of live (face-to-face) & remote (digital) working. The results confirm the need of accelerating digitalization in many business sectors. Over 86% of the companies say that the great transformation in the corporate environment has occurred as a result of the usage of new digital tools for collaboration and communication with an emphasis on the constant exchange of experience and feedback in the digital workspace.
Despite the challenges they face in working remotely, more than half of the companies say they are coping with the crisis situation better than initially expected. According to 80% of the respondents, employees have achieved a better work-life balance. 81% of the organizations report that their corporate productivity has increased due to remote work, and 31% say they have improved their IT skills.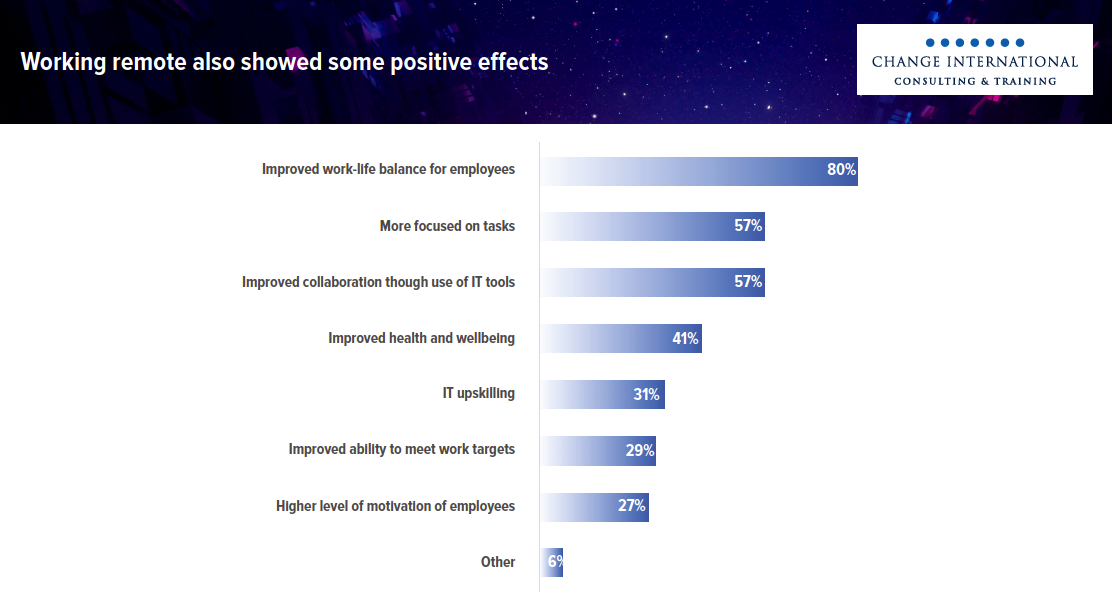 Acting in this dynamic environment, managers and HR experts need to focus on the engagement, experience, training, and development of their employees. Leaders need to acquire new competencies that are crucial in the context of the "new normal".
The report offers interesting statistics on 19 questions about the "New Normal" through Covid-19. Most of the respondents in the survey work in the field of human resources management or in management teams as leaders and experts.
You can download the full report for free on the following link: https://ci-l.com/new-normal-report